Flotron supported Johns Hopkins APL with cleanroom compatible SFP-635 rotation fixtures that support assembly, integration, and test activities for NASA's Double Asteroid Redirection Test (DART) mission. The SFP-635 rotation fixture has a 335 lb load rating considering SFy = 3 and SFu = 5, electrostatic grounding features, electroless nickel plated parts, a 15° index plate can be physically pinned to the vertical upright to lockout the rotation axis, P8 mounting interfaces, and a finish option compatible in a CLASS 10K (ISO 7) clean room environments.
Learn more about Flotron's SFP-635 Series Rotation Fixture product line.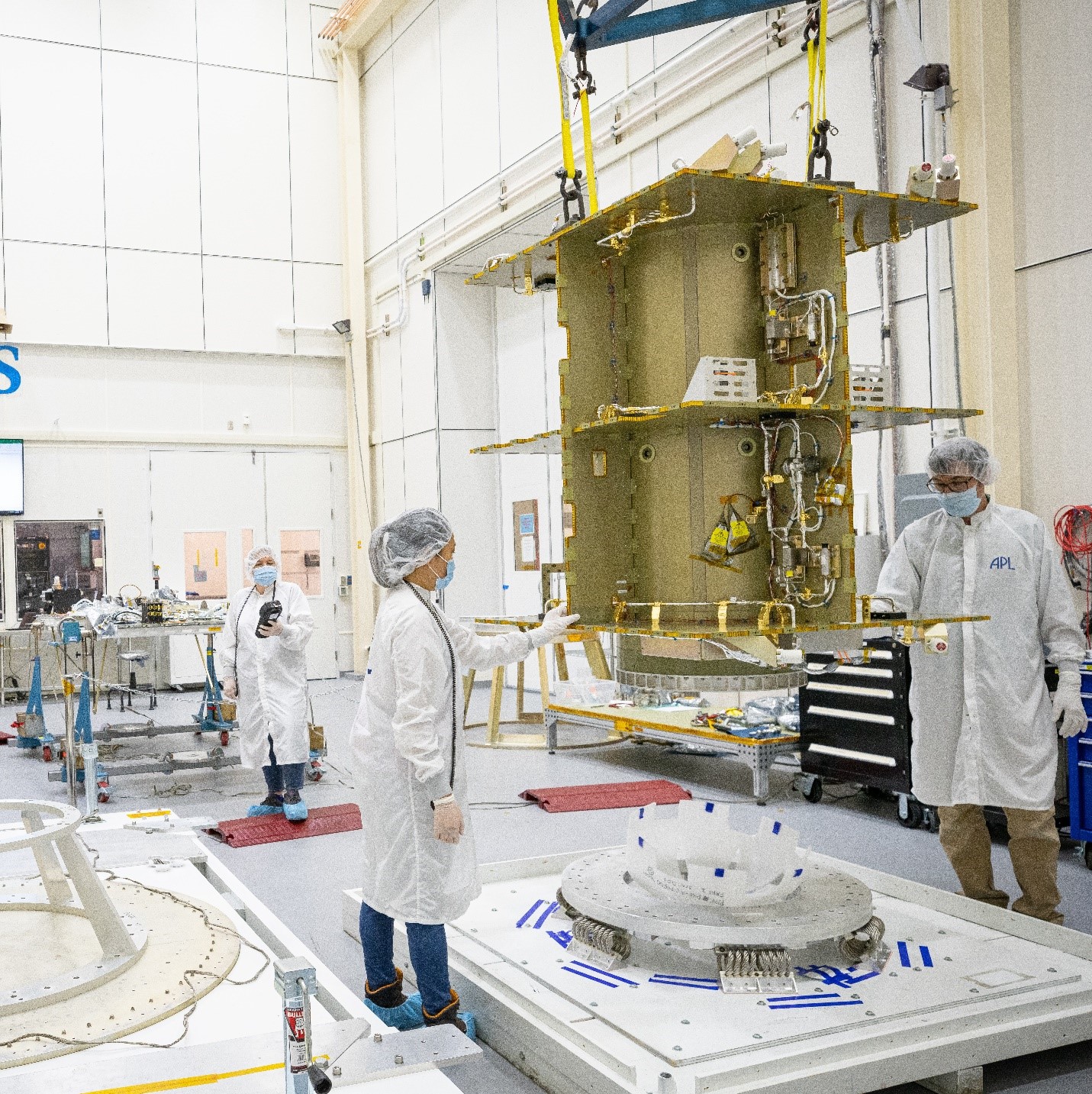 On May 15, the primary structure for NASA's Double Asteroid Redirection Test (DART) spacecraft returned to Johns Hopkins APL. Now equipped with its chemical propulsion system and elements of its electrical propulsion system – installed at Aerojet Rocketdyne in Redmond, Washington – the spacecraft will remain at APL through final assembly and prelaunch testing.
The DART mission is NASA's demonstration of kinetic impactor technology, impacting an asteroid to adjust its speed and path. DART will be the first-ever space mission to demonstrate asteroid deflection by kinetic impactor.